Koh Bida
10 - 22 m
The labyrinth of rugged caves, overhangs and swim-throughs makes this site a must for all divers. The coral gardens here have a wealth of stag-horn and star corals. The colourful reef fish are in abundance and include leopard and reef sharks. In addition we often find sea turtles, octopi, sea horses and puffer fish.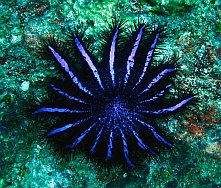 Koh Rok
7 - 18 m
Located south west of Koh Lanta, this exquisite island is well known for great snorkeling and is also an excellent dive site. There are many varieties of hard and soft coral and because of the formation of the coral a multitude of fish can be found including butterfly fish, moray eels, bat fish, puffer fish, porcupine fish, barracuda, and sea snakes.
Koh Ha
7 - 30 m
The shallow depths of Koh Ha are a group of five islands; these offer great diving opportunities for the less experienced diver and those who prefer snorkeling. The sea life here includes scorpion, lion, angel and ghost-pipe fish and occasionally nudibranchs. One of the most impressive features of this dive site is the spectacular cathedral which stretches 30 meters above the surface. Further caves and walls stretch along the ocean floor and hidden in these you will find barracudas, trevalis, red snapper and leopard sharks.
King Cruiser Wreck
14 - 32 m
This vessel was a passenger ferry which sank in 1997. Subsequently it has become home to a wide variety of fish. Including, bat fish, leopard sharks, lion fish, red snappers trevalis and moray eels. In addition, soft corals and mussels are in abundance and provide a great dive site for teaching advanced open water course or those interested in exploring ship wrecks.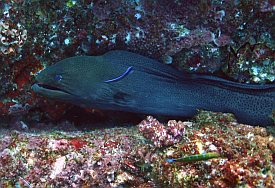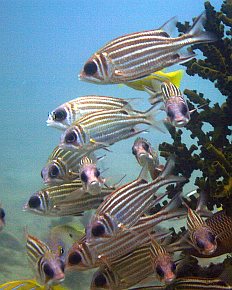 Hin Daeng / Hin Muang
12 - 70+ m
This site is for the experienced diver to explore. Having the steepest and deepest drop offs to be found in Thailand's waters. The impressive pinnacles here offer the opportunity to see large pelagics and fantastic underwater gardens of anemones, purple soft corals and the formations of bat fish. Aside from the under water landscape, at these depths the main attraction is the fish. Regular attractions are barracudas, whale sharks, sharks and manta rays.


Těšíme se na Vaší návštěvu...